Constantly evolving design
Every day, our corporate culture leads us to innovate and create new projects to meet the needs of an ever-changing market.
A GPC filter
for all your needs!
Research, innovation and our know-how allow us to develop the right type of filter for your needs..
We meet the needs
of our customers.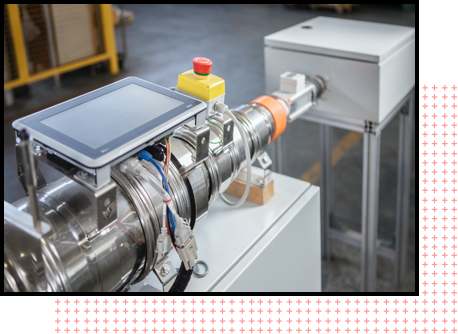 Our wide range allows us to respond to the different needs of the Italian, European and global markets.
This is also thanks to strong partnerships in the OEM/OES sector.
Engine oil, diesel, air and hydraulic filters for construction machinery, excavators, loaders and mini excavators.
We know how our filter solutions can contribute to the optimal protection of workers.
When pesticides and liquid fertilisers are used, it is essential that agricultural workers are effectively protected.
Our expertise and high quality standards offer maximum safety for operators in the cabin.
Machinery sector
mining and extraction
Filters for the mining industry protect miners around the world during their demanding work. To protect against the most critical types of dust, we equip mining vehicles with intake air filters. Our highly efficient cabin air filters prevent ultra-fine diesel and asbestos particles from entering the cab.
Trucks, buses and
commercial vehicles
We want to make mobility more sustainable, more comfortable and healthier with high-performance cabin air filters and vehicle intake air solutions.
GPC Filters offers innovative filter solutions for public transport, trains and mass transit. Filters rely on cabin air filters to significantly reduce the concentration of viral aerosols. This is achieved thanks to a unique multilayer design that effectively filters, separates and retains inorganic and biological particles and aerosols.
Our energy-efficient air filtration technology helps create healthier, cleaner and safer living spaces. From filter materials to individual elements to an overall design solution, our professional technologies can meet your specific development requirements for various air purification equipment.
The highest quality standards apply to dedusting plants in the manufacturing industry. Avoid damage to systems and operators due to contaminants in the air thanks to effective filtration of the intake and recirculation air, adapted to your specific system
Particles in the intake air have a significant impact on the performance and efficiency of gas turbines.
Protect your system from such damage and unplanned downtime with specific filtration solutions.
Military and defence sector
Our know-how and years of experience form the basis of tailor-made filtration solutions for even the most sensitive applications.
Fill in the form to get in touch with us